PRODUCTS
TAVITT SWAP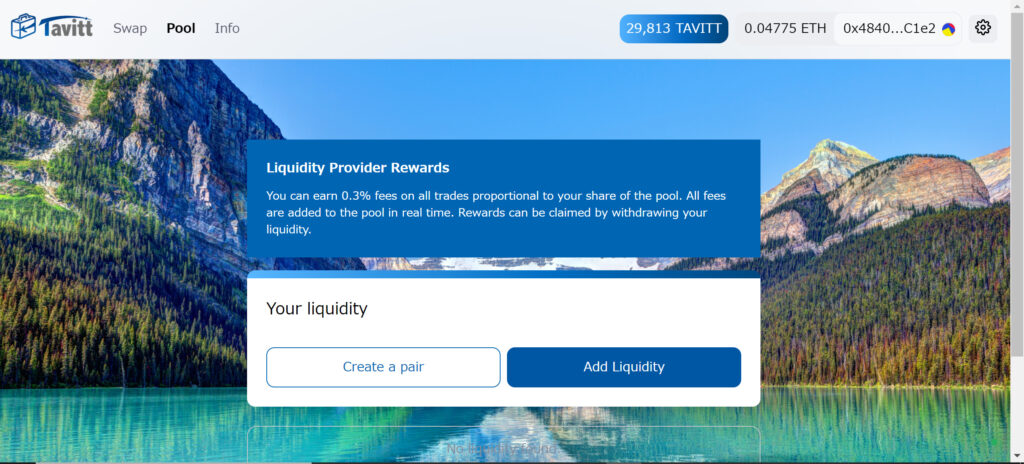 Tavitt swap is a decentralized exchange that allows users to swap (exchange)
ERC-20 tokens such as DeFi tokens on the Ethereum mainnet and earn a reward by
depositing tokens and providing liquidity in pools.
・Swap (Exchange of ERC-20 tokens)
・Pool (Provide liquidity and earn a reward)
・Tavitt Farming (Tavittcoin will be distribute for liquidity providers)
Tavitt swap
https://tavittswap.app
TAVITT AIR
Travel destination recommendation service
https://tavitt.com/
To highlight the true beauty of global destinations, we not only provide information on
fascinating locations but also create content that inspires travel or excites travelers about
discovering new places.
Our core philosophy is,the belief that we ought to enjoy life through travel and the desire to
provide life-changing travel experiences.
Functions Planned
to Be Implemented in The Future
Tavitt Connect
Tavitt Button
The 'Amazing' Function
'Search by Sport' Function
Travel Management System
Tavittcoin
(TAVITT)
■Contract address
0xdd690d8824c00c84d64606ffb12640e932c1af56

All expenses necessary for the trip can be paid with Tavittcoin.
Buy a ticket on Tavittcoin and get 10% to 20% cheaper than other companies.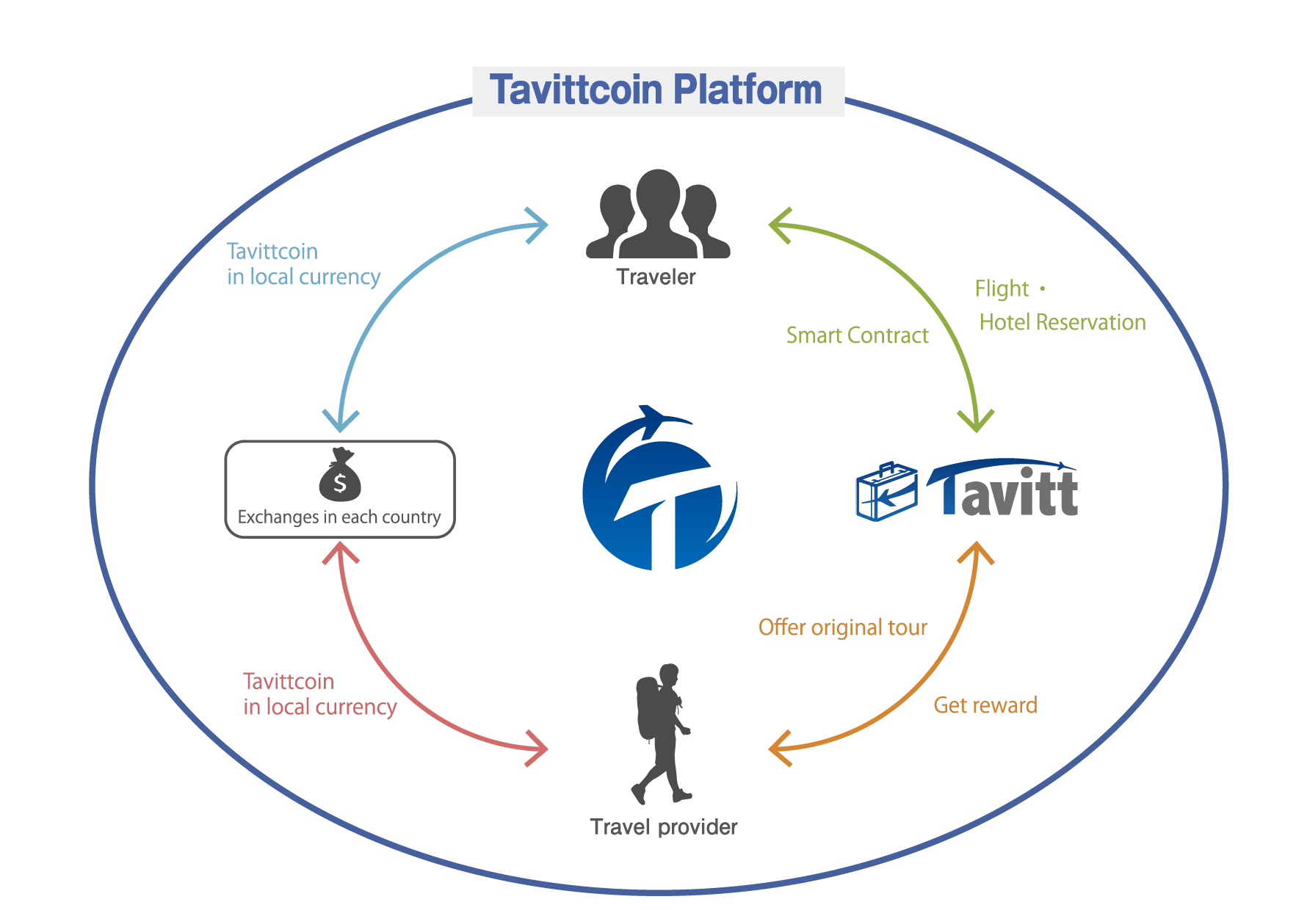 Tavitt Wallet
https://tavittwallet.io/
Tavitt Wallet will allow users to transfer Tavittcoin
between the Waves platform and the Ethereum platform.
By afsessing this URL and making the application, users can
freely transfer between
the Waves blockchain and the Ethereum blockchain
(ERC20).